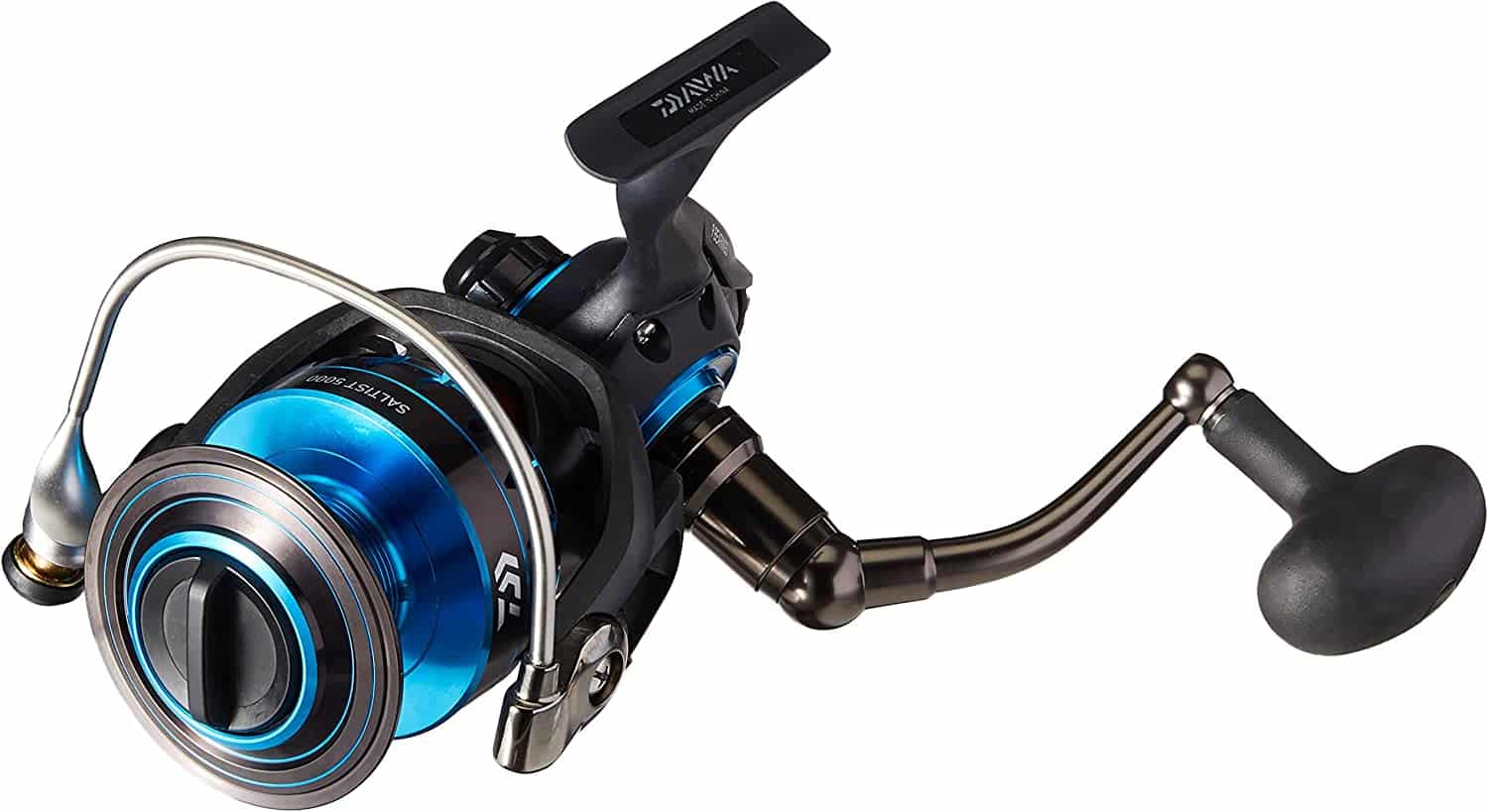 Fishing is an exciting and peaceful activity that has been enjoyed for centuries. In order to catch a variety of fish species, it is important to have the right equipment. One of the most essential pieces of fishing gear is a spinning reel. The Daiwa Saltist Spinning Reel is a top-performing fishing reel designed specifically for saltwater fishing.
The Daiwa Saltist Spinning Reel 4000 is a fishing reel designed for saltwater fishing. It is part of Daiwa's Saltist series, which is known for its rugged durability and smooth performance. The 4000 model is a mid-sized reel that is suitable for a variety of saltwater fishing applications, including casting, trolling, and bottom fishing. It features a lightweight and corrosion-resistant body, a high-speed gear ratio, and a smooth drag system, among other features. The Daiwa Saltist Spinning Reel 4000 is popular among saltwater anglers who value quality and performance in their fishing gear.
Features of the Daiwa Saltist Spinning Reel
Magsealed Line Roller and Main Shaft: Daiwa Saltist features a Magsealed line roller and main shaft which provides enhanced protection from salt, sand and other elements, ensuring longevity and smooth operation.
HardBodyz Body and Side Cover: The "HardBodyz" body and side cover is made of strong, lightweight material that can withstand harsh fishing environments, ensuring durability and longevity of the reel.
Light Weight Air Rotor Design: The Saltist features a lightweight Air Rotor design that helps reduce weight and enhances the overall balance of the reel. This design also improves sensitivity, allowing anglers to feel even the slightest bite.
Air Bail: The Air Bail is a tubular stainless steel construction that provides lightweight strength and durability, ensuring it will last through even the toughest fishing trips.
Line Capacity: The Saltist has a line capacity of 8/170 for MONO and 20/170 for J-Braid, making it suitable for a variety of fishing applications. Additionally, it can hold 10/140 for MONO and 30/120 for J-Braid, making it an excellent choice for anglers who need to handle larger fishing lines.
Pros of the Daiwa Saltist Spinning Reel
Lightweight and Durable – The Daiwa Saltist Spinning Reel is constructed with a lightweight and durable body, making it easy to handle for hours of fishing. It is also protected with a waterproof design that keeps salt and sand from entering the gears.
High Line Capacity – The reel has a large line capacity, making it perfect for targeting big game fish. It can hold a lot of fishing line, which is essential for anglers looking to catch fish in deep waters.
Smooth Drag System – The reel is equipped with a smooth drag system that provides the angler with easy control over the fish. It is adjustable, making it possible to fine-tune the drag to the angler's preferences.
Durable Ball Bearings – The Daiwa Saltist Spinning Reel is equipped with six high-quality ball bearings that ensure a smooth retrieve. These bearings are durable and long-lasting, making the reel perfect for anglers who are looking for a reliable and high-performance fishing reel.
Cons of the Daiwa Saltist Spinning Reel
Price – The Daiwa Saltist Spinning Reel is one of the more expensive reels on the market, making it difficult for anglers on a budget to purchase.
Maintenance – The reel requires regular maintenance in order to maintain its performance. This includes cleaning and lubricating the gears, which can be time-consuming for anglers who are looking for a low-maintenance reel.
Complexity – The Daiwa Saltist Spinning Reel is a complex piece of fishing gear that may be difficult.