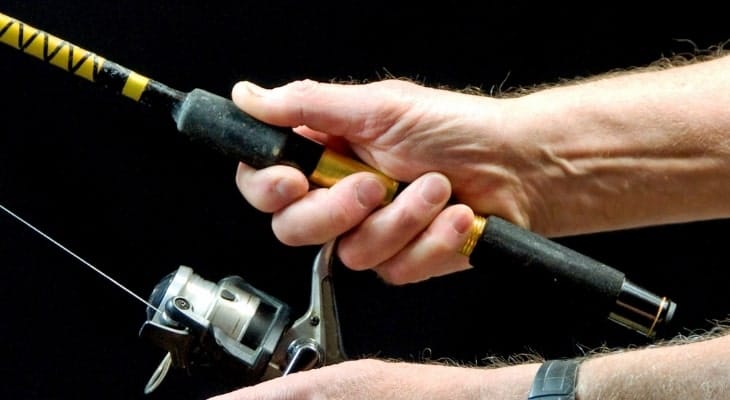 A high quality spinning reel can function comparatively well for a long time if it is maintained with proper care. However, if you are amongst those anglers who do not opt for spinning reel maintenance, even the best ones available on the market won't function and will start to show poor performance after some time. So in this article, we will focus on the ultimate Maintenance Guide For Your Spinning Reel.
As a result, this can lead to malfunctioning at critical times, leading you to lose that great, big fish you had been dreaming to catch for your life. One of the best ways we know to avoid such a situation is by maintaining and taking good care of the spinning reels on a regular basis.
Also, the correct lubricant along with the right tools must be used in order to ensure that spinning reels are maintained properly. So remember, if you make maintenance and cleaning a daily habit, it will not let you down in critical times. 
This blog post has been specially crafted to walk you through different steps in detail as to how to opt for a good maintenance routine for your spinning reel so that it can perform at its optimal level. 
HERE ARE THE BASIC SPINNING REEL MAINTENANCE TIPS FOR YOU TO KNOW
An angler should have a target to go for basic maintenance on the spinning reel once a week at the minimum if you plan to fish in freshwater. However, if you plan to use the spinning reel in saltwater fishing, you should clean and maintain it following basic steps right after you have come back from a trip. But in both cases, once you get a hang of cleaning, it will become just a straightforward process. 
We are listing down a few general tips that will be enough for you to maintain your spinning reels:
RESPOOL THE SPINNING REEL ON A REGULAR BASIS
Here is an advice – re-spool your spinning reel frequently, and usually, once a month would be good enough; however, the frequency also depends on the type of fishing line you use and the frequency of fishing. 
KEEP A SPRAY BOTTLE FOR CLEANING EXTERIOR 
The second tip involves the use of a spray bottle to keep the exterior of your spinning reel clean. In case you have a dirty reel, or if it has been exposed to saltwater during fishing, one of the best ways to clean is to gently spray it with water mist and then wipe it all off with a soft and clean piece of cloth. One thing to remember is that the spray should be a fine mist instead of a strong one for it can cause your interior to get exposed to dirt and water. 
LOOSEN THE DRAG
Always loosen the drag each time you take a fishing trip. It is important because it removes the pressure from the drag washers, and as a result, it increases their performance. Moreover, it also ensures that the mechanism of the drag is not stuck tight because it does not come off good when you loosen it a bit while fishing.
ENSURE THAT SCREWS ARE TIGHT
It is always important to ensure that every screw is tight and not loosened for a loose screw may fall and you would have to face major issues while you are preparing for the catch. Moreover, there are some spinning reels that feature handles and they can be screwed; thus, in such reels, you want to make sure that screws are tight.
KEEP THE SPINNING REEL AWAY FROM DIRECT SUNLIGHT
If you have an old sock or a piece of cloth, both would work to wrap around the reel. Once you are done, protect yourself in a place that is not exposed to sunlight. 
KEEP YOUR SPINNING REEL INTACT
It is not wise to pull apart your reel entirely. Though it might appear as a tempting task to open the spinning reel and take it entirely apart, it is not a wise move. Why? Because it becomes challenging if you try to put all parts together in a reel again, specifically if you are a beginner and have not done it before. However, if you really feel a need to take it apart, you have to make sure you have schematics by your side in order to assist you while you put it back together. Another useful trick up our sleeves is that you set the parts down in the order you took them out, so when you put them back together, you can go for the reversed order. 
Further in this post, we are going to discuss some parts of the spinning reel that you can take apart with ease for cleaning purposes, and then put them back together real quick. Those parts include the spool, bail arm, and handle, and these are all included in the basic cleaning process. 
Now, we are moving toward discussing the cleaning and lubricating part of the spinning reel, and how can you do this properly. 
HERE IS A PROPER WAY TO CLEAN A SPINNING REEL
We are crafting the guide to basic cleaning of the spinning reel step-wise. Let's begin:
Start with spraying your reel with water mist and wipe off dirt and salt residue on its surface with the help of either a paper towel or soft cloth
Screw the cap off on the spool's top and then remove it from the shaft
Wipe off any sand or debris remaining inside and the top of the spool
This step requires you to add a few oil drops to the spool shaft's base, and then turn the handle while moving the shaft up and down for even distribution of the oil. 
Now, put back the spool on the shaft and screw the cap on
Take off the handle and wipe off the dirt from different other parts
Add an oil drop to the handle where it gets inserted into the body of the spinning reel. Adding oil would allow prevention from getting stuck
Now, unscrew the bail arm from the rotor and then remove the bail roller
Look for any dirt, sand, or damage in the roller, and in case you find any, take a Clenzoil-dipped Q-tip to clean it properly
Now, reassemble the bail arm along with the handle, and then wipe off the entire frame with a Clenzoil-sprayed cloth piece
Though the process we have outlined is not for deep cleaning, it is still a proper cleaning routine for maintenance of the spinning reel. Also, according to our experience, taking apart the reel is not necessary, and the procedure that we have communicated is just right to keep the spinning reel running smoothly for years to come. 
WHAT SHOULD YOU USE TO CLEAN THE SPINNING REEL?
It is important for you to know that you have the right kind of oil and other lubricants to clean your spinning reel. The reason is that if you use the wrong ones, several problems may occur rather than solving them. Thus, what you can do is purchase a spinning reel maintenance kit, which is exclusively designed to do the cleaning task. A majority of manufacturers of reels do provide these maintenance kits, however, if you do not get any, you can get your hands on it from the same make. 
You should ensure that the maintenance kit you are using should have the correct kind of oil for the lubrication of the ball bearings, reel shaft, and handle. On the other hand, you should have the correct type of grease to lubricate the gears. Once you get a hang of all the components, it is just a piece of cake to put a kit together all by yourself. 
Apart from the maintenance kit, go for these tools as well:
Q-tips
Soft cloth
Paper towel
Soapy water
Small flat-head screwdriver
Small Phillips head screwdriver
Soft toothbrush
The final is to use Clenzoil to wipe off the reel's exterior, which allows to clean it as well as add a shield layer to the surface of the reel. 
SHOULD ONE USE WD40 ON SPINNING REELS?
You should not go for a WD40 on a spinning reel because it serves as a degreaser that removes grease, oil, and lubricants. Therefore, if WD-40 gets inside the interior of the spinning reel, it will cut the oil and grease down, which are important for the spinning reel to function properly. Furthermore, there is lubrication occurs when a WD40 comes in contact with the drag washers, which hinders the performance. So, conclusively, rather than going for WD40, there are other products on the market that are exclusively designed to perform the task, like Clenzoil. Not only do such products clean the reel, but they are also known to add a protective layer that prevents corrosion. 
TIPS TO CLEAN YOUR SPINNING REEL AFTER USING IT FOR SALTWATER FISHING
If you have a spinning reel that boasts sealing technology, you may opt for the basic cleaning process that we have mentioned above after saltwater fishing trips. You must be wondering what does sealing technology do? It helps with the prevention of corrosive saltwater from getting into the frame and the rotor, which ultimately serves as a shield for gears and bearings against corrosion. 
While cleaning any salt residue from your spinning real, you must look closely for any sand or salt build-up and then clean off with a soft cloth or Q-tip sprayed with Clenzoil. In a situation, where your reel does not come with any sealing technology, there is a chance that saltwater or dirt might get inside the interior of the spinning reel. In this case, you will need to take the entire reel apart to go for deep cleaning of each part. Another option that you might want to look forward to is that you can pay for a professional cleaning service for your reel. 
THE PROCESS OF SPINNING REEL LUBRICATION 
While oiling, you have to make sure of one thing – add only a few drips because the rule that says less is more works just as well here while lubricating the reel. Another thing to keep in mind is that you must only oil the parts that should be – ball bearings and spool shaft. You may also a tad bit of oil to the handle knob, which will ultimately let it rotate smoothly, and the handle that gets into the body of the reel so as to prevent it from getting stuck. Remember to not add any oil to the gears because they need grease. 
WHAT TYPE OF OIL SHOULD YOU GO FOR TO USE ON THE SPINNING REELS? 
You must always go for those oils that are exclusively formulated to lubricate the spinning reels. Though it is fine to use the same oil for other reel brands, do not go for just any oil brand for this specific purpose. The latter types include multiple oils, including vegetable oil, machine oil, cooking oil, and olive oil. Not even machine oil? Yes, because they are way too thick and viscous in consistency to use in the spinning reels. As a result, it will also slow down the performance of the reel, leading to prevent it from optimal performance. The oil which is deemed as correct is light as well as thin, with lower viscosity, enabling the reel to have a smoother action and optimal performance. 
WHAT SHOULD BE THE OPTIMAL FREQUENCY TO OIL THE SPINNING REEL?
If you are a fishing freak, you must fish a lot, and if you do, always oil every second or third trip you take for fishing, or it could be once a week as well. However, in a vice versa situation, oil your spinning reel once a month and it should be fine as well. Do note that even if you plan to not your spinning reel for a couple of months, it still needs oiling and lubricating before you plan your next trip because oil degrades with time. 
Hope you had a great time reading the detailed article Ultimate Maintenance Guide For Your Spinning Reel. See you the next time we come up with another blog post for our fishing folks.